We turn mezuzah traces into new mezuzahs
mezuzah traces discovered: 150
Before
After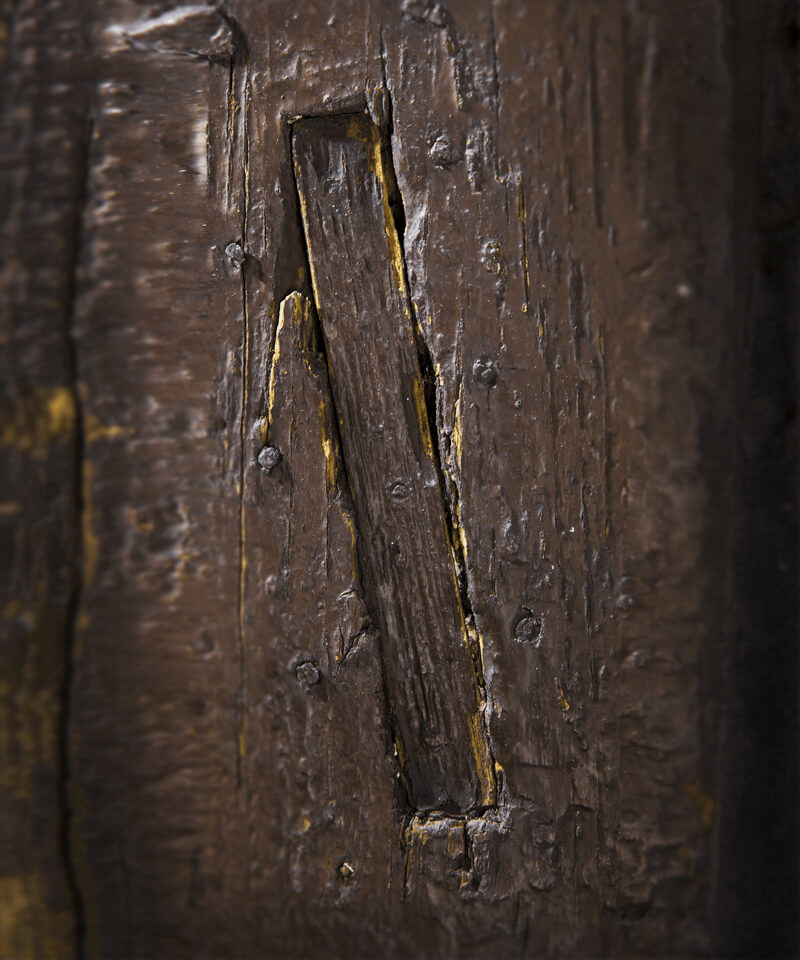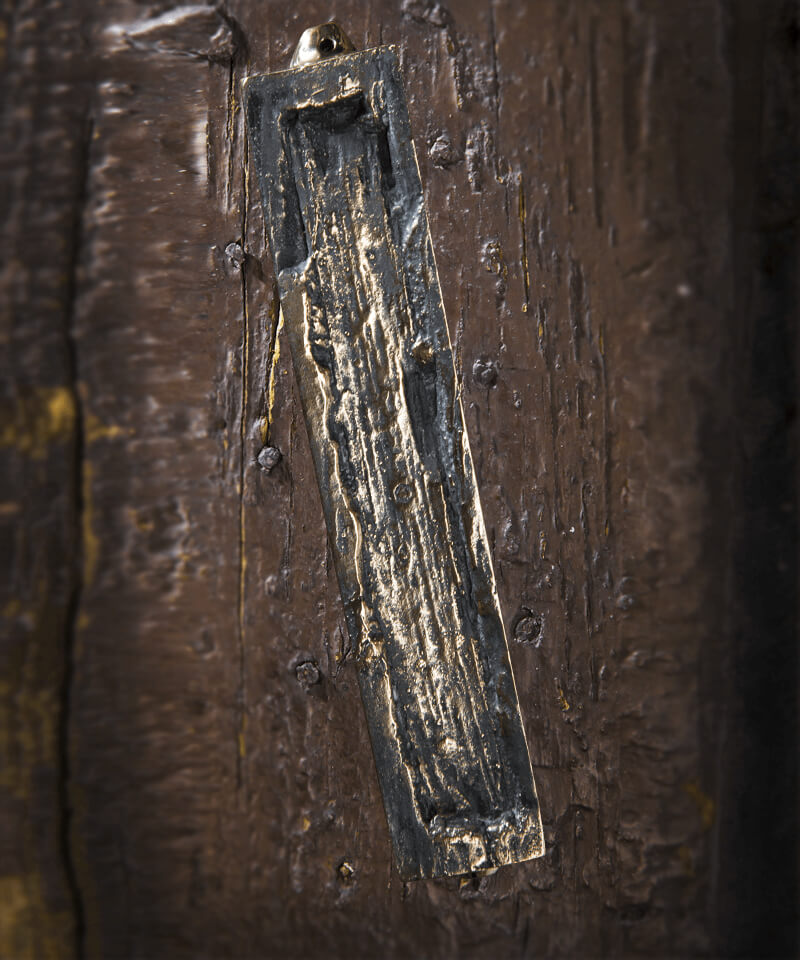 More than 3.5 million Jews lived in Poland before World War II. In the majority of Jewish homes, on the doorposts of every door used to be mezuzot. With the War, the mezuzot disappeared – leaving nothing but traces of emptiness and loneliness. These traces we cast in bronze creating new and trace based mezuzot to give a new life to those long gone and fulfil their holy function. Again. Every mezuzah is a story of a given house, family and person. Touching the mezuzah activates a link between past and present.
the list of mezuzah traces cast
Key features of "Mezuzahs from this home" series
There are towns where quite many mezuzah traces survived, but in some it is difficult to find even one.
There are also towns where there were no mezuzah traces found even if the Jewish population was
big before the II World War. According to our discoveries we have categorized all the mezuzah traces
into four classes:
At least 4 traces
found in the town
2-3 traces
found in the town
Only 1 trace
found in the town
Full mezuzah containing a klaf or original mezuzah container

If you haven't found mezuzah from your city we can make it for you.
During our mezuzah trace research trips we were in towns where we didn't find any mezuzah traces.
We were also in towns where we found even a few. Below you will find bronze mezuzahs collections from different places. Buying a collection, you save money!