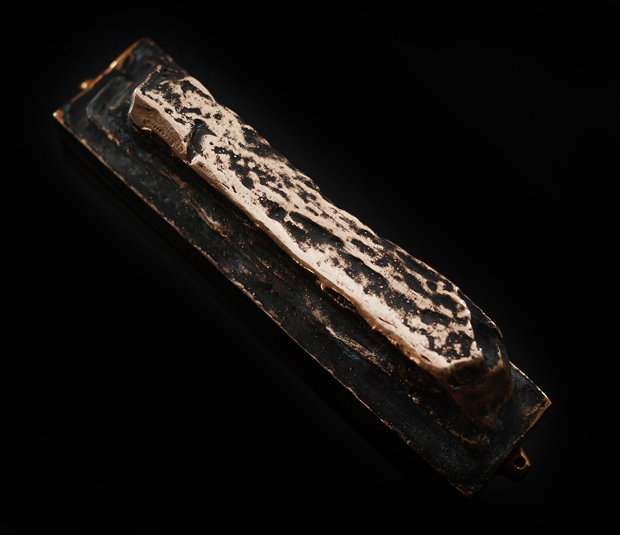 BELZ
SAWENKA SQUARE
BRONZE MEZUZAH
$250.00
The Idea

Bronze Mezuzah from Belz, Ukraine. This mezuzah is a bronze cast of imprint of the mezuzah trace found at the old tenement at Savenka Square in Belz. We created a new mezuzah out of bronze to make the history tangible. Touching the mezuzah activates a link between past and present. MI POLIN – contemporary judaica brand from Poland.

Size

7,48" long / 1,75" wide

Material

Bronze

Shipping:

We provide a worldwide FEDEX & UPS shipping
Full insurance included into unit price
Shipping fare starts from 40$

TAX:

No TAX, COD, duty or customs charges upon arrival
MI POLIN products are duty free!

Class

Rare
Description
Learn more about mezuzuah from this home series
new mezuzah - bronze cast of the trace

Belz, which is located 5 km East of the Polish – Ukrainian border is engulfed by emptiness and silence. Jews came to this town as early as in the 10th century. At its peak, the population of Belz comprised of 3,600 Jews, 1,600 Ukrainians and 900 Poles. The Second World War changed everything. The majority of Jews fled to the Soviet Union. The synagogues were destroyed. Of all the religious buildings in Belz only the Ishre Lev Organisation prayer house, with its unique architecture and oriental tower survived. The state of the building is described as "devastating".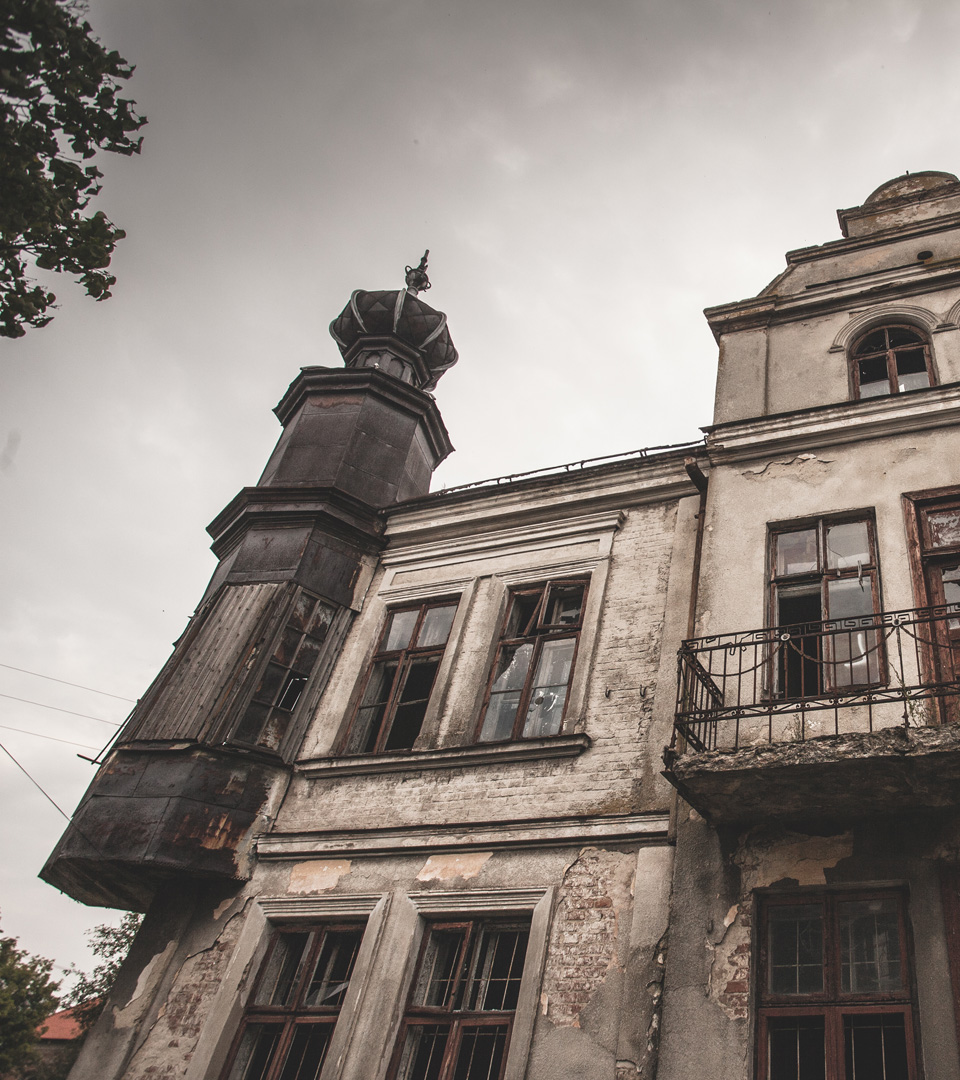 The tragic fate of the town was sealed when UPA (Ukrainian Insurgent Army) killed all the Poles that had remained in the town. UPA also burnt down the church of the Dominican Friars located right in the Market Square. In 1944, during the Red Army's activities in the area, 90% of the town was burnt to the ground. This brought nearly 1,000 years of Polish – Jewish history of this town to an end.

Up until the outbreak of World War II, the Chassidic dynasty founded by Sholom Rokeach flourished in Belz. This Belzer Dynasty managed to survive the war and is very active to this very day. The largest synagogue in Jerusalem is the Belz Great Synagogue, which continues the tradition of the Belz Chassidim. The synagogue is colossal – it can hold as many as 1,000 Torah scrolls. The 12 – meter – high Aron Ha-Kodesh is the tallest Torah Ark in the world. Sholom Rokeach is buried 2 km away from the centre of Belz.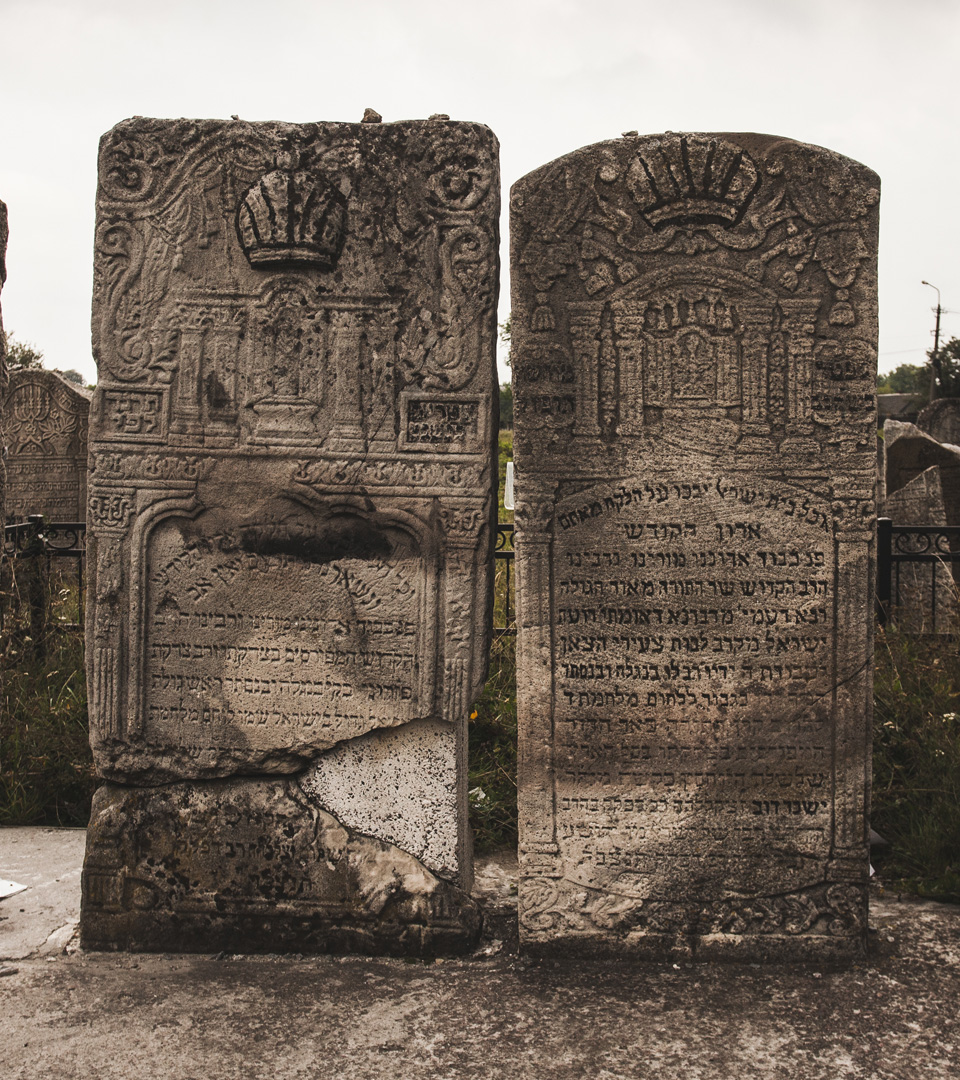 As if by a miracle, the one and only trace of a mezuzah can be found on a unique small house in the Market Square in Belz. On the side wall of this house there are bullet holes. They give testimony to an execution or fight that took place there. We will try to find out more about this place. You can order your mezuzah here.