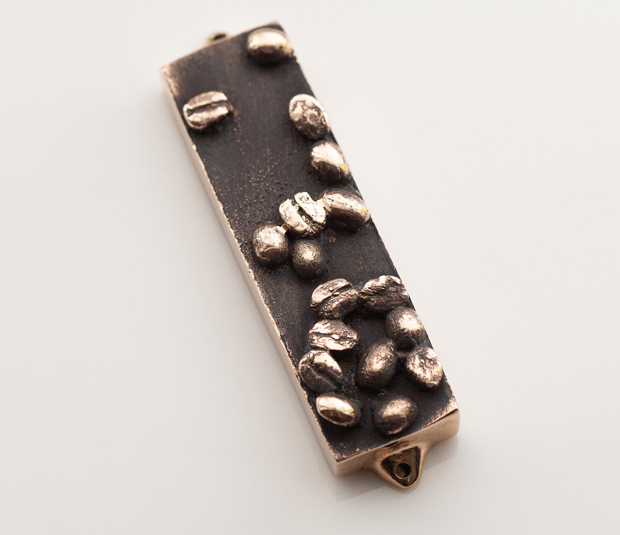 COFFEE MEZUZAH
$135.00
Idea:

This new mezuzah series is a collection of nature. Some fragile plants, grass, flowers, and leaves were cast in bronze. The moment of nature was kept and became eternal.

Size:

3,9" x 1.1"

Material

Bronze

Shipping:

We provide a worldwide FEDEX & UPS shipping
Full insurance included into unit price
Shipping fare starts from 40$

Tax:

No TAX, COD, duty or customs charges upon arrival
MI POLIN products are duty free!
Description