Sale!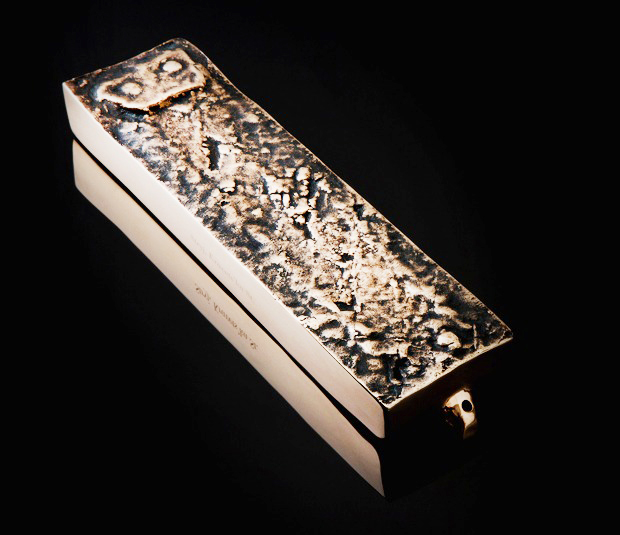 STRYJ
UL. KRAVETSKA 22
| | |
| --- | --- |
| Size | 6,69" long / 1,75" wide |
| Material | Bronze |
| Class | Rare |
Description
Learn more about mezuzuah from this home series
new mezuzah - bronze cast of the trace

During the World War II, Eliasz Rotner lived at 2, Piekarska St. in Kolomyia. In 1914 he ran away from home and moved to Vienna. He received a degree in philosophy in Austria and Germany. He also learned the basics of bookkeeping and worked as a bookkeeper from 1933. When Hitler rose to power, Eliasz came back from Germany to Poland. In 1935 he married a woman who converted to Judaism for him and gave birth to their daughter. In 1939 they moved to Kolomyia where Eliasz worked as a bookkeeper. As the situation under occupation grew more and more dangerous, Eliasz decided to leave his wife and have his daughter baptized in order to protect his child. After WW II, he worked in the communist Office of Public Security in Wrocław. At first as an ordinary bookkeeper, but after two years he was promoted to a warrant officer and the Deputy Head at the Office of Public Safety in Wrocław.